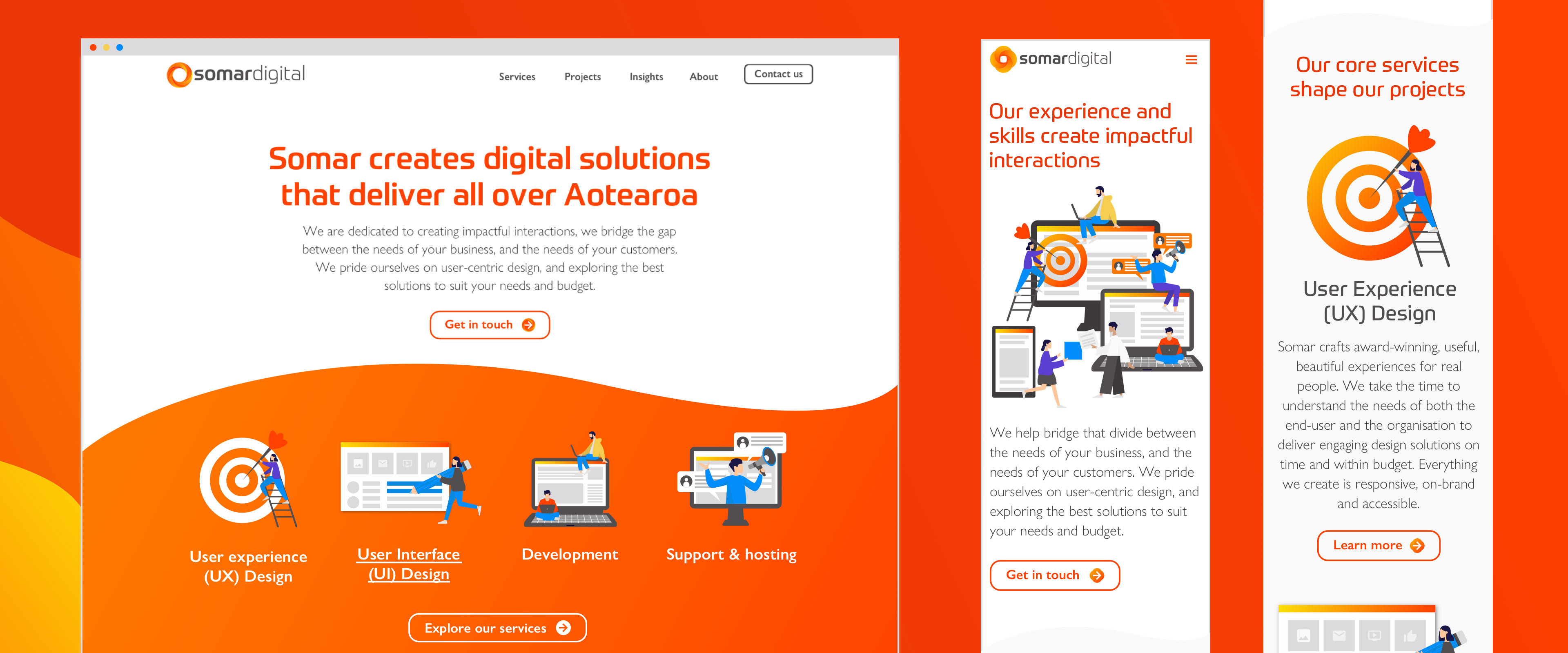 The Refreshed Somar
As a full time Lead UI/UX Designer employee at Somar, I wanted the visuals of their refreshed identity to reflect our connectivity: as a team, with our clients and in turn the end users. The identity needed to be fun and energetic and show who we are upfront.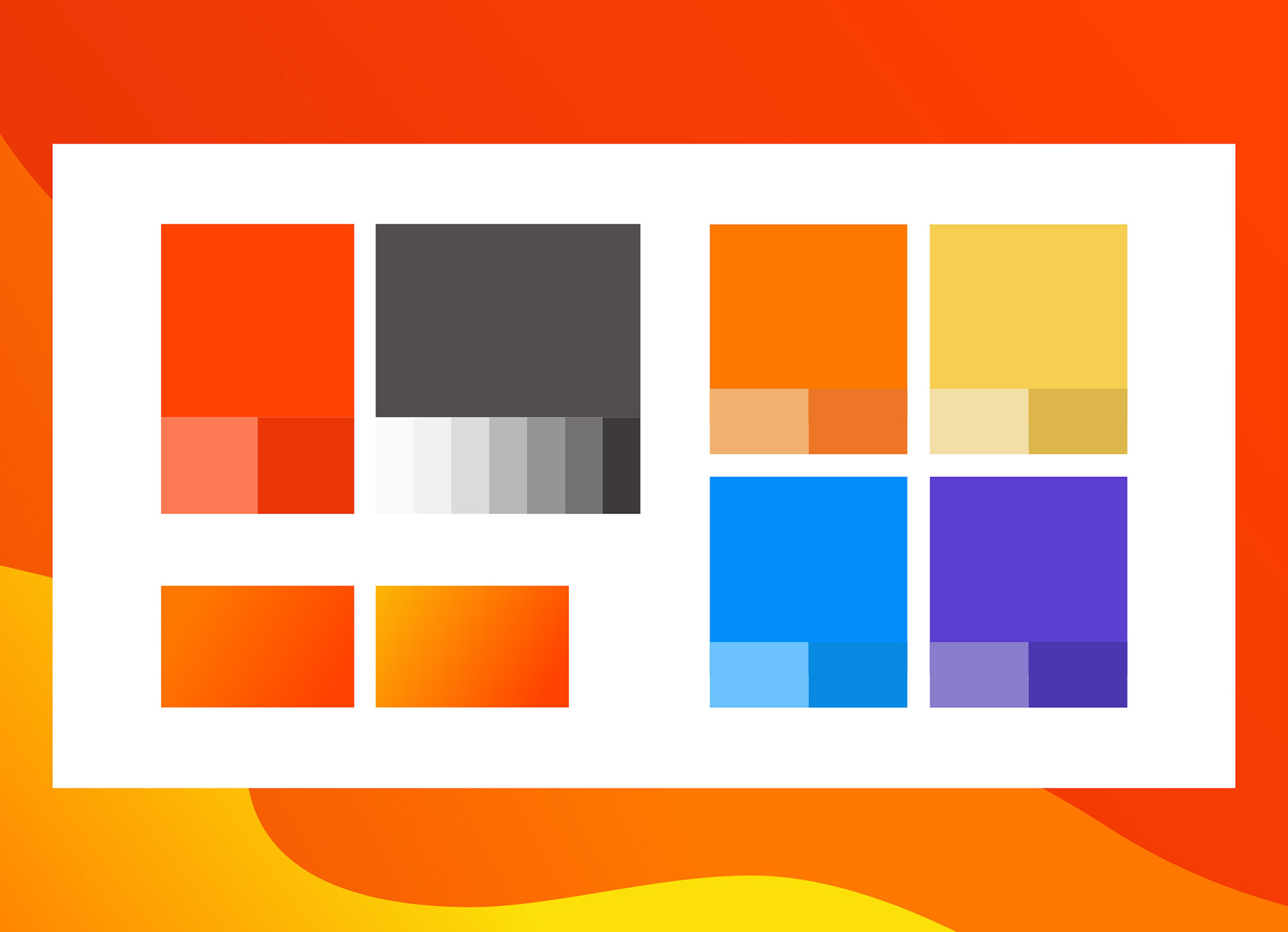 Typography
Prometo is Somar's primary font, it speaks to their nimble and agile nature, but at the same time their ability to deliver work above their size. The typeface has an industrial feel and commands attention in a quietly confident way.
Gill Sans Nova is the secondary font, like Prometo it also has a sculptured feel, that 

pays homage to Gill's original designs.

 With a 

wide range of weights, alternate characters and extended language support (for Te Reo).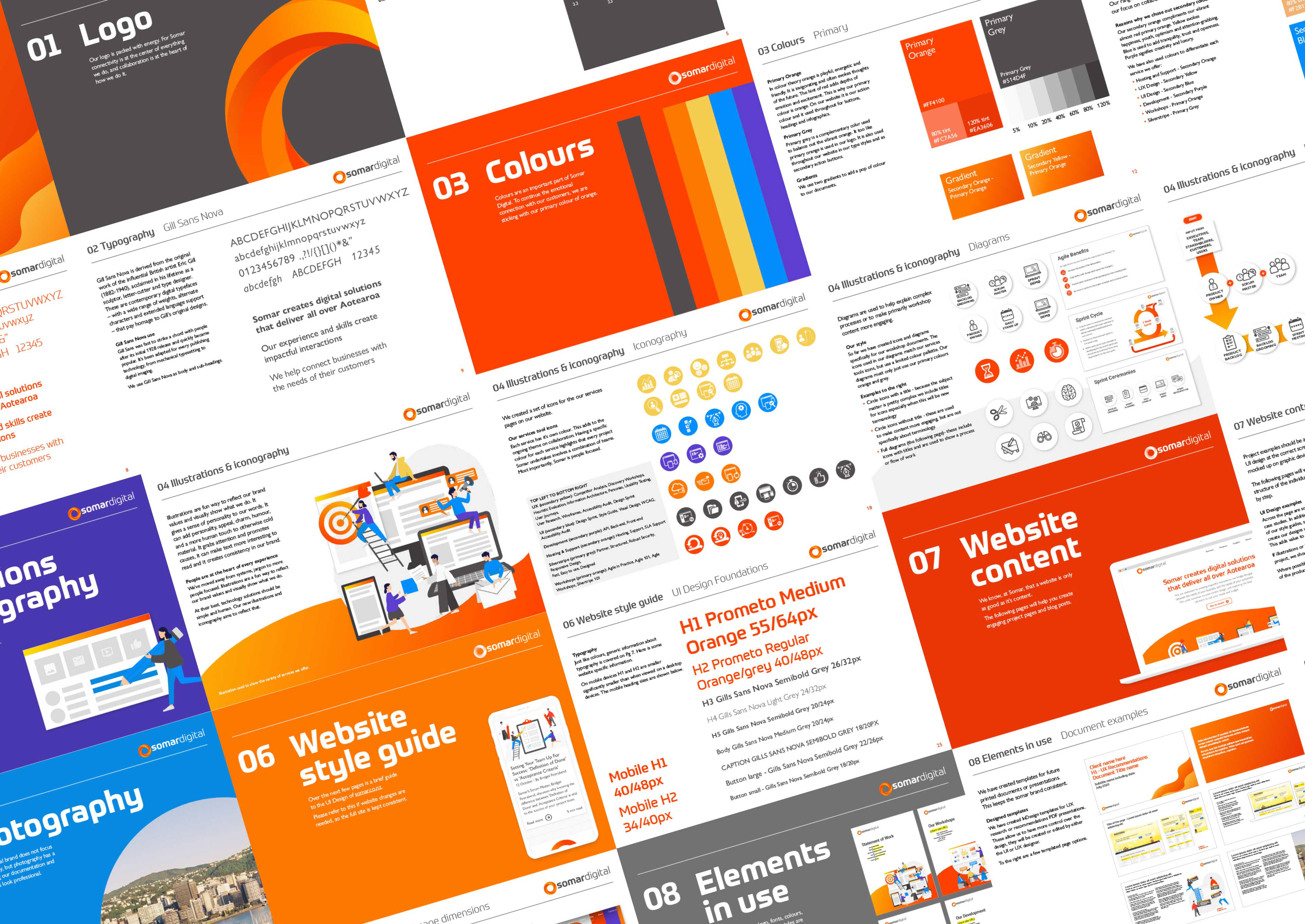 Pe

ople ar

e at the heart of every experience
As a digital agency Somar has moved away from systems, jargon to more people focused. Illustrations are a fun way to reflect their brand values and visually show what they do.  
At their best, technology solutions should be simple and human. The new illustrations and iconography I created aims to reflect that.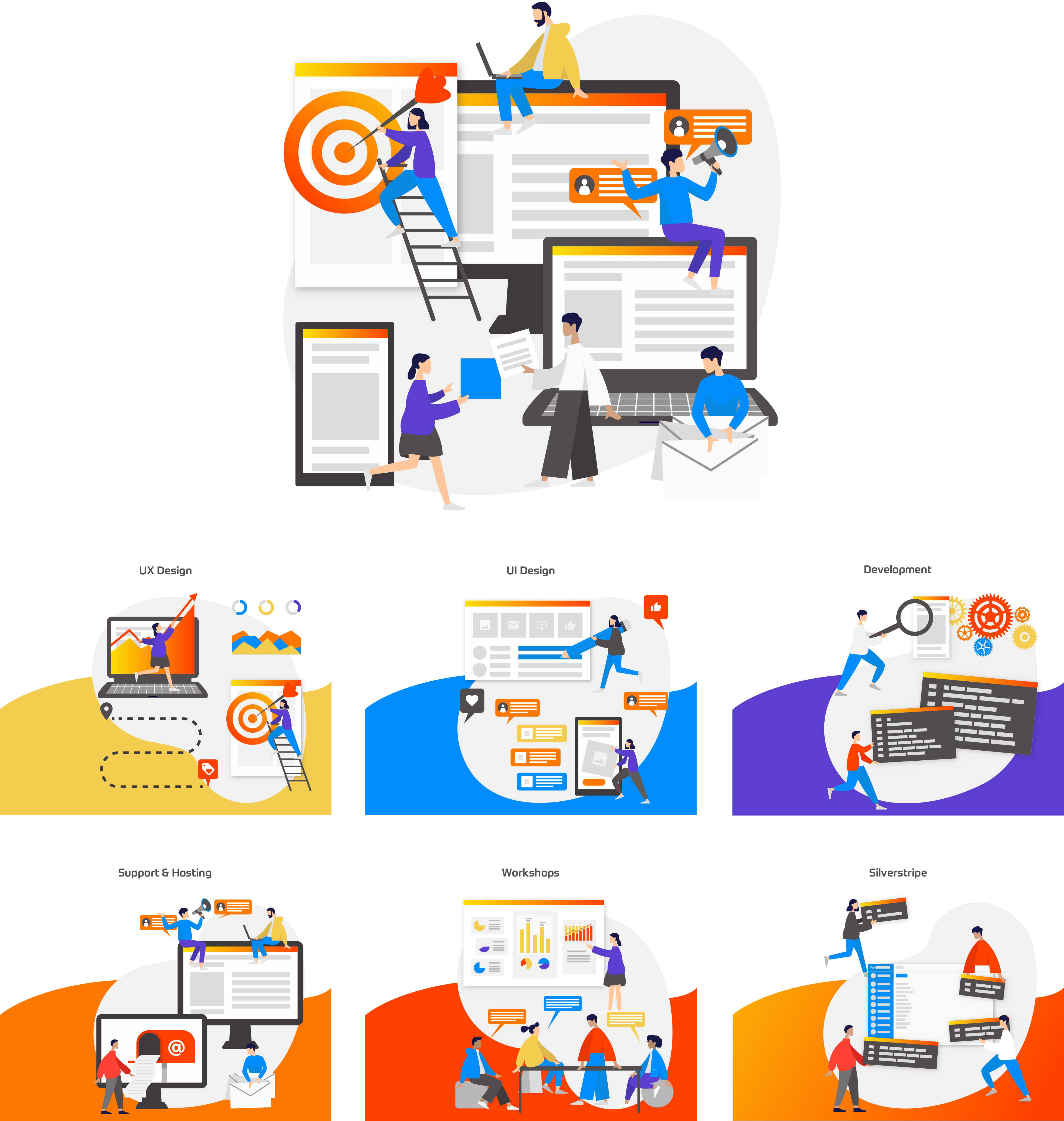 The Website
As a digital agency that develop bespoke websites, the most important aspect of this brand refresh was the responsive website. On a personal level, as the Lead UI/UX Designer, it was important for me to deliver not only a beautiful website, but one that showcase a wealth of projects that appeal to potential clients.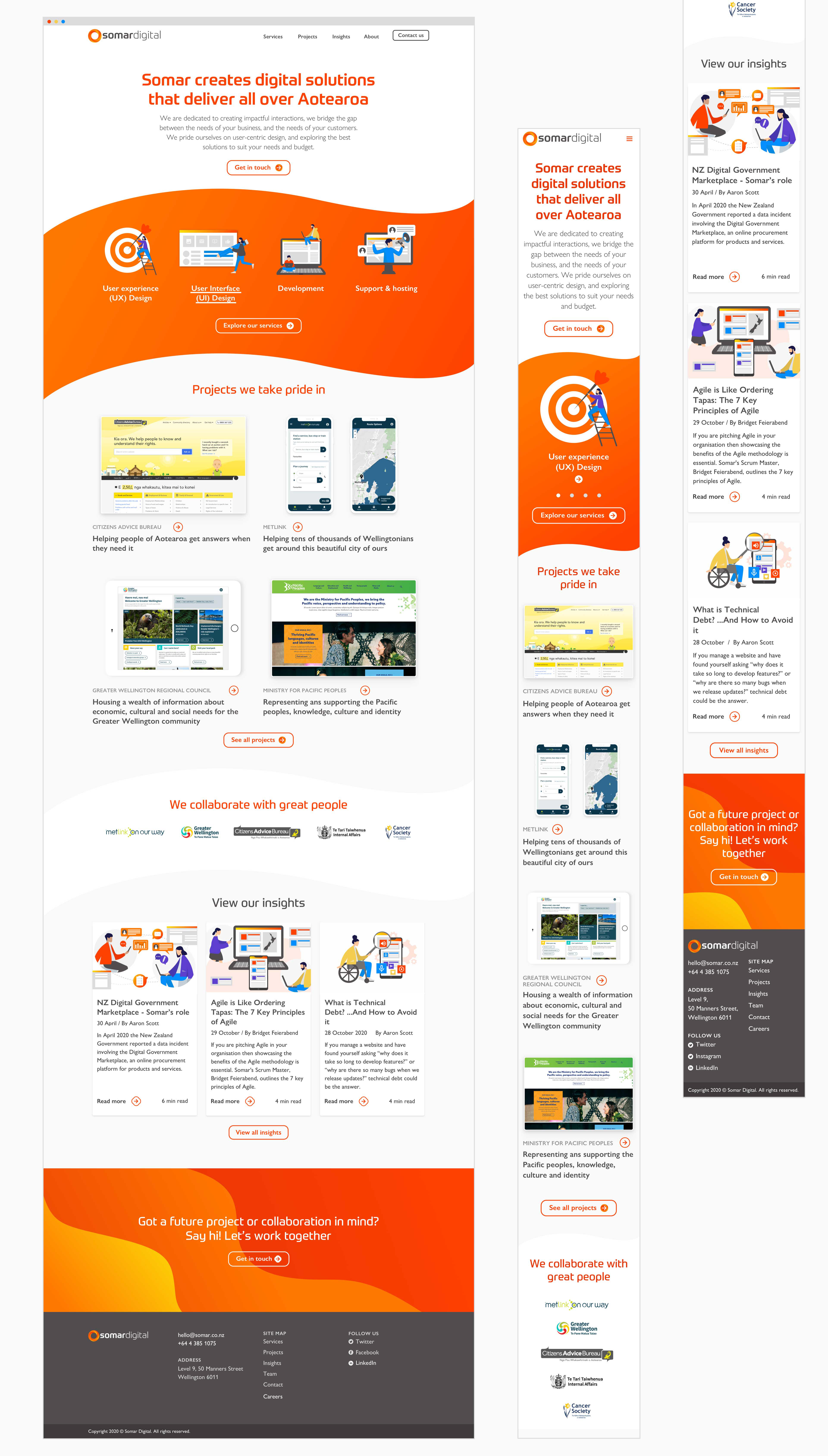 Work completed whilst at Somar Digital.